Since SANE activities began in 2016, we have seen exciting progress towards improving access to agriculture and nutrition services in Malawi. As the project moves forward, it documents stories of success via improved policy environment for agriculture and nutrition, strengthened coordination -along with strengthened capacities- of actors within the extension system, and improved linkages between research institutions and extension service providers to better serve farmers. Browse below to read success stories centered around SANE's work in Malawi.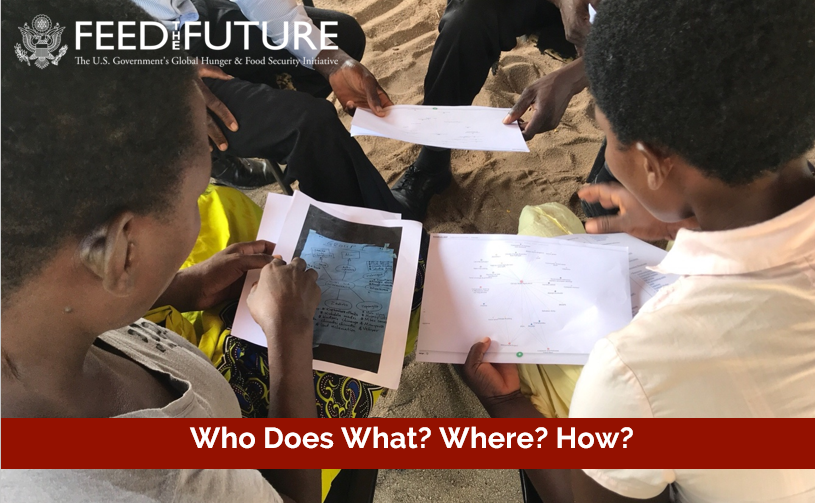 Who Does What? Where? How? - SANE Success Story November 2018
Visualizing our connections to develop stronger collaborations
Who is doing what, where, and how can be mind-boggling. Through formal and informal conversations, people often realize that others are doing things which may be valuable to their lives and work. Instead of relying on these isolated, random connections, the Strengthening Agricultural and Nutrition Extension (SANE) project in Malawi has been working with members of the District Agriculture Extension Services System (DAESS) to pilot the use of maps to visualize who is doing, what, where, how, and with whom.