AgReach
Who We Are
AgReach is a smallholder farming movement that closes gaps in agrisystems so that smallholder farmers thrive. By maximizing the potential of people and technology, AgReach accelerates growth and increases food security.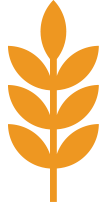 Responsively
Responsible.
1.5 Billion smallholder farmers and their families are in need. Supporting those needs requires customized, scalable solutions, and targeted support. Innovative, ambitious, and transformative.
AgReach is responsively responsible, reaching out to design research-based programs that work.